We have gained much recognition from our customers who always rely on our expertise with garage doors and gates. This is the reason why we continue to provide the best service that combines top-notch customer care and meeting repair needs. At "Gate Repair Westchester", we've established a highly qualified team of technicians that focus on doing garage door and gate repairs perfectly.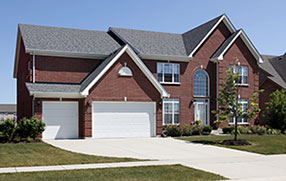 Fast and Reliable Services
It is our duty to save every facility from the inconvenience of garage door defects and damages. Thus, it is our primary concern to provide immediate and long term solutions through services such as these:
Repairs and Maintenance
Although there are known factors that contribute to a defective garage door such as broken springs, worn pulleys or loose bearings, there are still a lot of parts that could add to the problem. Our experts of garage door repair in Westchester easily recognize the main cause of the problem and instantly repair them. Our technicians have expertise in maintaining garage doors so you can also trust their energy saving tips that will be helpful in the long run.
Cable Installation
A loose or defective cable poses a risk in every garage door that's why we ensure that every cable we install, both for new and replacement, are of top quality. They can hold a garage door spring long enough and can withstand the force if the spring snaps suddenly. This comes with a warranty and guarantees safety.
Photoelectric Eye Testing and Replacement
Photoelectric eye sensors are very essential and they control how the garage door openers work. We do not replace them immediately without testing the performance of the existing part. If there are just minor problems on the eye's beam or how it synchronizes with the opener, only repair or repositioning is done rather than totally replacing it with a new one. We replace parts only when it is necessary so that we can spare the customer from the added cost of part replacement.
Removing Annoying Door Sounds
Noisy doors are the result of worn out rollers, tilted plates, bearings that are not lubricated, hinges or any other reason that our expert technicians can detect right away. Lubricants are readily available for this problem and spare parts are always carried by our technicians so they can immediately revive the noiseless functioning of a garage door when opening or closing.
We are indeed a one-stop service provider for garage door and gate needs. There is nothing simple or difficult that we cannot handle because we are well equipped to meet all your needs. Customers in search for speed, affordability and quality when it comes to residential or commercial garage repairs should not hesitate contact us. Let us know your concerns as we are the experts in garage door and gate repairs. You can check out our website to learn more about what we do.